How Value-creating Experiences Allow Customers to be Connected?
By Grant McBeath, GM Consumer & SME Channels, Spark NZ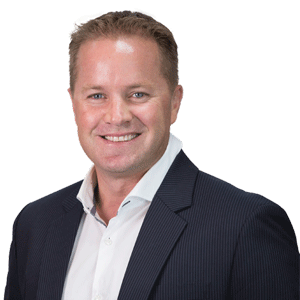 Grant McBeath, GM Consumer & SME Channels, Spark NZ
The best type of service will always be no service. No service is required when we create seamless experiences for our customers: intuitively simple, value-creating experiences that allow our customers to be better connected, better organized and more inspired. This is our aspiration at Spark New Zealand.
However, in a complex world, customer journeys and experiences don't always run smoothly. It's in these moments of truth that how we show up really determines our brand value. We've invested a lot in our leaders, our teams and ways of working to foster an awesome working environment, to prepare us to deal with these moments of truth for our customers.
Putting culture first has been a primary lever for building these seamless experiences. We've launched a data-driven, pay for performance remuneration model called accreditation. It focuses on the customer outcomes that matter: first contact resolution, interaction NPS, digital adoption and sales conversion rates, just to name a few. This gives us an objective view of what great looks like, and gives our agents the ability to move from Novice, to Bronze and all the way through to Gold. They learn using our customised learning enablement tool that allows advisors to grow through peer to peer learning and short impactful modules that work. Coupled with career pathways, data has enabled this objective view of performance.
Technology is changing the game for us.
With one knowledge base fully integrated into your CRM system. This means there can only ever be one answer to a customer's query. It removes any chance of repeat calls, channel surfing, customer churn and poor customer experiences based on inconsistent advice. We've found that automation has directly contributed towards this consistency interactions into much more efficient channels, which allows our teams to have far richer join and complex solutioning conversations.
We are shifting customers to self-serve and digital channels.
Customers want to engage with us on a device and at a time that suits them.
Interaction data gives you the insight to redesign product journeys and focus resources on removing reasons for customers to call, rather than building new toys
Very few people want to call a contact centre, so we're investing heavily in both removing friction from customer journeys to alleviate the need to contact us, and secondly in making our journeys available online and on our mobile app, so customers can self-serve. Where customers do require a conversation, we are working on delivering an amazing experience via our chat channels to encourage adoption. Plus, we optimise resource by driving virtual assistant chat bots over the top to answer simple queries. This is currently delivering deflection rates above 50 percent.
Automation and digitisation can deliver further efficiencies.
There are so many repetitive tasks in a contact centre. We're creating bots that automate processes. The potential of this work is incredible: for too long businesses have created the illusion of slick digital processes, but behind the scenes, they are outsourcing manual data input. When you truly automate and digitise these processes, the customer experience improves, workload is removed from the contact centre – and you have incredible oversight of customer data to allow you to continue to improve and optimise the experience.
Data is a gold mine for business improvement.
Our interaction data analysis is key to continuous improvement. We translate voice to text and then analyse that text data, which allows us to truly understand the end to end cost of a product, service or experience. Interaction data give you the insight to redesign product journeys and focus resources on removing reasons for customers to call, rather than building new toys.
Know your customers – and leverage that knowledge.
Being able to digitally authenticate your customers, either through beacons or sensors in retail, voice bio-metrics on calls, or access points like a customer's app, allows you to understand why your customers are calling. An omni-channel view saves customer's time: they can commence, rejoin and conclude their experience through any channel, never having to re-write or recommunicate what they've already advised us. The more we know about our customers, the more useful we can be by tailoring our communications and offers to what will make them better connected, better organized and more inspired that ever before!
The future is super exciting.
While utopia is that no service is required, if we drop the ball somewhere, then being efficient and effective at solutioning the customer's query is key. I'm looking forward to being able to leverage live sentiment analysis to truly understand how we're performing and how customers are feeling.
I always say to my teams that the future is bright for our industry – we're improving digital customer journeys, upskilling our people through accreditation, and building new ways to gauge exactly how a customer is feeling, giving our advisors the ability to turn that customer into a promoter. How does this turn up? Great customer experience and amazing working environments for our teams.