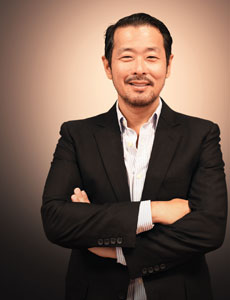 Isaac Kohno, CEO
Business Process Outsourcing (BPO) is a term that has completely revolutionized the global business market over the last decade. Organizations are handing over their extraneous tasks to BPOs while concentrating on their core processes. This results in significant cost reduction since overseas BPOs are able to hire employees at a fraction of the cost of more developed markets. This frees up considerable capital that can be re-invested into the business to fuel its growth. In addition, it can also result in higher work product and productivity since the outsourced team is laser-focused and dedicated to its single role. Finally, companies that outsource to BPOs are also saving time, money, and focus by delegating the support functions that would have been necessary had the employees been kept in-house. These include HR, recruiting, benefits, accounting, payroll, legal, and even taxes. In fact, retaining a BPO is usually a tax deductible business expense, suddenly transforming your workforce into a tax advantage rather than a liability. With very little downside risk and huge upside potential, there's no mystery why BPOs have soared in popularity.
Choosing the Right BPO
While the benefits of retaining a BPO are significant, there are some things to keep in mind. Some BPOs take advantage of their cost savings and charge their clients an exorbitant fee. Isaac Kohno, CEO of Paragon Outsourcing, this year's featured BPO, says price inflation is a rampant problem in the industry. "A typical bookkeeper in Australia might cost you about AUD 60,000. Here in the Philippines, a senior level bookkeeper would cost nearly a quarter of that amount. But a lot of BPOs will charge 30-40k, knowing that their clients will accept it since it's still a savings."
"Transparency is critical to get the most out of your BPO venture," Kohno continues. As a flag-bearer of transparency and personalization, Philippines-based Paragon Outsourcing, a boutique BPO, prides itself on being completely open with its clients. "BPO clients often get hit with a much bigger bill than expected because of hidden fees," Kohno says, "but at Paragon, we are committed to transparency; our clients know where every dollar goes. We know that we provide an excellent value, and are not embarrassed to hide our numbers from our client-partners."
Established in 2011 as a technical support company, Paragon reinvented itself as a provider of outsourcing services two years ago. The company is based out of the Philippines which is not only home to over half a million university students graduating every year but also boasts higher cost savings due to a lower cost of living. With a literacy rate of 95.6 percent, the Philippines is a lucrative market for the outsourcing industry.
Despite the abundance of BPOs in the Philippines, outsourcing options for small and medium-sized businesses remain scarce. Paragon targets this segment of the market. With its core focus on customization and transparency, Paragon offers SMEs an easy, handheld way to take advantage of the outsourcing boom. "We don't go after clients like Verizon or Citi or Google," says Jonathan Oaten, a BD Director at Paragon. "The huge BPOs have that segment well covered. We like to focus on the small and medium sized companies that get overwhelmed by the one-size-fits-all approach. We walk our clients through the whole outsourcing process from start to finish."
Customization is the Key
Offering tailor-made outsourcing solutions to firms worldwide looking to cut costs, streamline their operations, and reduce risks has earned Paragon a diverse clientele ranging from start-ups to established companies and even other BPOs.
Clients often get hit with a much bigger bill than expected due to such hidden fees. At Paragon, we are so transparent that our clients know where every dollar goes, right down to our own profit margins
For example, one of the company's UK clients chose Paragon over a traditional, institutional BPO because Paragon could create from scratch, a screening/recruitment/training procedure that fit their needs. Other BPOs tried to force-fit them into their standard procedures. "We offer our clients the ultimate customization," says Don Bautista, Operations VP, "the traditional BPO acts as a service provider to their clients, offering pre-set packages that can indeed result in significant savings. But at Paragon, our role is that of a partner. We don't sell our clients anything; we work together to ensure that the best possible solution is crafted."
"Transparency and Teamwork are critical to building a relationship of Trust with your BPO"
In another instance, a corporate accounting firm in Canada wanted to shift their bookkeeping functions to the Philippines. But due to the risk of moving over 100 corporate clients and the financial constraint of the significant initial investment, the firm was hesitant to jump right in. "I checked out a lot of other BPOs before choosing Paragon," says the firm's CEO who asked not to be named. "They were the only ones who didn't try to make me follow their plan but helped me make my own plan. They even let me just start off with one part time agent!" he continued. Paragon helped the firm test the waters slowly and decreased their costs from an average of 20 dollars per hour to 6.50 dollars per hour for bookkeeping. Soon after, the firm started expanding its offshore team, and eventually had all of its clients serviced by Paragon.
The Global Situation Now
Despite the huge savings generated by outsourcing, many companies are hesitant to retain BPO services now due to the current economic and social climate created by the Covid-19 pandemic. Nevertheless, Paragon continues to find new clients. "The government of the Philippines has designated the BPO industry as an essential service; so we are still able to operate, business as usual," says Kohno. "For those that prefer to work from home, we offer that option, but many choose to come to the office, and for them, we maintain a very sterile environment; we disinfect frequently, monitor every employee and record their temperature and condition several times a day, and enforce social distancing in the office."
"Now more than ever, saving money is important," says Bautista. "And by having an outsourced team, our clients not only save money but also avoid keeping their eggs in one basket. Having a few teams working for you on the other side of the ocean is the ultimate social distancing," he says.
BPOs in the Philippines are in a unique position in this challenging time. While it has always been one of the few developing countries with a large, educated, young workforce fluent in English, it may be the only one that can also boast of a robust infrastructure that enables employees to work from home. "As tragic as this situation is, there is an opportunity here for companies to reset expectations and incorporate outsourced teams for the long run. We have this chance to lay a fresh foundation that will yield significant returns, year after year," Kohno says. "Companies that take advantage of this situation now will have a lasting competitive advantage."
Nevertheless many expect the Covid-19 outbreak to accelerate the shift to more automated services. Paragon has already anticipated this and expanded their area of expertise to go beyond traditional call center services.
Looking to the Future: AI and Outsourcing

From customer service agents on the front-end to data managers on the back-end, Paragon provides the entire range of traditional BPO services. But Paragon has its eyes set on the future. "There's no question that Artificial Intelligence will impact the BPO industry. In fact, it's already started," Kohno says. "Customer Service, Tech Support, Virtual Assistants … these are all areas in which AI is making in-roads. That's why we're investing heavily in highly skilled services that can't be easily duplicated by machines."

These more advanced services go beyond the aforementioned bookkeeping and accounting and into the IT industry where Paragon has built teams in areas such as graphic design, web development, programming, and lead generation for B2B tech firms. Kohno is especially excited about Paragon's Digital Advertising Technology (AdTech) team which targets technology providers, ad agencies, and direct brands that have sizable in-house ad operations and ad monetization operations such as those in gaming, media & entertainment, etc. "We have agents doing mobile in-app campaign management, MMP integration, programmatic campaign management, analyzing reporting metrics, etc," he says. "This is where outsourcing is headed."

A Partnership for Success

Choosing the right BPO provider is like finding the right business partner. Are your goals aligned? Do the financials make sense? Are they responsive to your needs and concerns? Are they trying to work with you or are they trying to sell you a service? Do you trust them?

Paragon is vying for the top position in the BPO sector because of its success in winning the trust and confidence of its clients or, as the company calls them, its partners. The company even offers complementary travel packages. For clients wishing to visit their offshore team in person, the company flies them to the Philippines, greets them at the airport with a chauffeured limousine van, provides top-notch lodgings, and hosts them throughout their stay. "We understand how being in a foreign country can be daunting for some, so we go that extra mile to ensure that our partners have not just a productive trip but also an enjoyable one," says Bautista.

Paragon also stands out for its vision for tackling the challenges of recruiting top talent. With the BPO industry booming in the Philippines, recruiting is becoming an increasingly competitive practice. Paragon is working on a long term solution to mitigate the limited talent pool available in any given location. The company has plans to open post-graduate vocational schools to educate students on all the in-demand requisite skills tuition-free in exchange for an employment contract upon graduation. Paragon predicts an increased demand for higher-level functions such as CAD Designers, CPAs, Ad Campaign Managers, Marketing Specialists, Developers, etc and aims to increase even further its pool of such individuals through such endeavors. With this, Paragon and its clients will get access to a ready pool of skilled and talented individuals. "By pioneering such an educational system, I believe Paragon can encourage other BPOs to do the same, thereby helping ameliorate not only the recruitment pool but the general population as well," concludes Kohno.

Paragon helps its partners build and develop high performing teams that are integrated into its operational and cultural DNA. The company seamlessly supports these teams by constantly implementing staff development and employee engagement initiatives throughout the journey which has created a dynamic, high-energy, collaborative work culture.

As a consequence of its commitment to transparency, its personal approach to outsourcing, its vision for the future, and it dedication to its workforce, Paragon has earned its place among the best BPOs in the region.

- Selena James
April 14, 2020