Dreaming about the Contact Center of the Future
By Christian Bowman, General Manager of CX & Engagement, Neds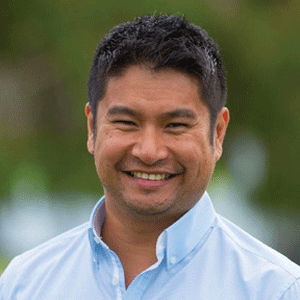 Christian Bowman, General Manager of CX & Engagement, Neds
There is no doubt that the core of most discussions in improving contact centers is the focus on customer experience and technology, and I think this is great! It's probably also fair to say that customer service professionals are finally getting more of their voice heard at an executive level. This is due to the shift towards customer centricity and technology utilization to scale direct communications and have a better understanding of the relationship between customer experience and growth. So, when we think about what the contact center of the future could look like, we should start by understanding the current pain points and the desired future state that organizations are striving for.
Working client-side for the last 10 years, I've had a much better understanding of what contact centers of varying sizes have had to deal with. Whether it be tedious manual processes, compliance requirements, marketing that has not explained an offer properly or technology that just always seem to get in the way of progress. Multi-year infrastructure projects with CRMs, ERPs, and the all-important contact center platform conversation have contributed to the technology concerns of support professionals. It is these kinds of pain points which organizations are striving to smooth out so they can focus on the job at hand, supporting customers and their needs.
Customer support professionals are starting to see an increase in the speed of evolution in how organizations approach customer experience and how effective their contact center activities are in the modern business environment. The new breed of CX leaders are now equipped to quantify the relationship between CX performance with customer retention and growth. And along with that, a new mandate by CEOs to be more customer-centric and remove friction, increase conversion and growth customer advocates in the market place. How this is tempered with brand leadership and market differentiation is yet to be seen, but at least our CEOs are now prioritizing their investment in their CX capability, and along with that a voice for customer service professionals in the boardroom.
So we have some pain points, we have the support of the CEO, and we now have access to a whole suite of technology, but how do we transition from the current state to the future state of our contact center?
In my experience in working with our General Manager of Client Services at Neds in building our contact centers in Brisbane and Darwin, we had the rare opportunity to design processes and workflows that tightly integrate with other key communication functions from the get-go. This includes streamlining communications between marketing, products, and support so that we can better resource, address root-cause issues, utilize modern technology to scale and evolve our product offering and ensure our online help center is accessible and accurate.
Of course, we still have a lot of work to do, but being a relatively new technology organization in a high-transaction industry online wagering and sports betting (last year we had over $1bn in wagering turnover), we had the opportunity to try a lot of new things. So, whilst we had the opportunity to just go all-in with key systems and process, we took an approach of building capability that can be changed easily, knowing that the future will always require some level of change.
What are my wishlist items for the contact center of the future?
Speed
If there is a common pain-point for support staff, it's speed. Agents being able to access account information and trigger workflows faster as our customers are expecting faster responses and decrease case resolution times. As a customer, nothing is more cliché than an agent saying, "Sorry, my computer is running slow today."
As a leader in customer experience and service, you have the ability to create change and enable growth
If we are expecting our agents to manage multiple live chat instances as well as email and answer the phone at the same time, let us not impede their agility with slow computers or slow software. This is the last thing a customer expects, particularly if they have just had to wait in a queue!
Smarter Self-Service through Bots
Organizations are still discussing ways for clients to self-service, so they DO NOT have to talk to them. However, they should be discussing ways to make it easier for clients via self-service. The big difference in approach is in the execution. If you take the approach of handing over your work to the client, the outcome will usually equate to transferring an existing process that is usually done by an agent to the client thus making it harder for the client. If you take the approach of designing the process to be easier for the client, you consider why they might be enquiring at all. Being smarter with automated bots allows the client to provide more contexts to their enquiry through a qualification process in a natural language, instead of just using industry jargon to find a generic help article. No wonder clients revert to googling or going into forums to get answers. With more accessible platforms such as Google's Dialogflow, organizations can explore chatbots and utilize various third-party channels— channels that clients already know how to use.
Real-Time Knowledge Bases for Agents
For a customer to ask an agent about a product or promotion, only for the agent to not have any idea about what they are talking, is not a good impression. Sure, there might be product and promotion training gaps, but most contact centers are reliant on mixed resourcing environments including outsourced agents or casual employees.
This means that you can have the best protocols in place, but in reality, there is an opportunity to provide smarter knowledge bases for agents to reference. In fact, why could not there be some pre-qualification done based on the number called, the page a live-chat is initiated, or at least, easier access to any direct comms that marketing might have sent out? Sure you can have a contact history, but that just means that agent is reading the same email. Let's provide more exposure to all agents of new products and current promotions in a more engaging way digitally!
Using Modern Technology for Security Questions
In the same way that clients are now very comfortable in using biometrics to unlock their phone, why cannot contact centers allow clients to use similar methods to prove their identity on the phone? There are of course certain compliance concerns depending on your industry, but the contact center of the future has the ability to better identify clients digitally instead of verbally.
Smarter and More Actionable Reporting
Some of the most interesting things besides easier workforce management functions and sophisticated agent routing is smarter reporting methods. This includes automatic disposition analysis, voice of customer survey integration and most interesting to me, the ability to link to business metrics. This also relates to AI transitioning the mundane reporting tasks to automated workflows.
There are lots of great examples of external tools and plugins allowing managers to better understanding sentiment, disposition, and behavior propensity, such as likely to churn, return or even recommend to others. But this should exist natively in our platforms. This also coincides with organizations better understanding customer lifetime value and what I like to call "customer impact"—which is understanding the intersect between customer financial value and customer impact which encapsulates a qualitative value.
There are some key wish list items for my contact center of the future. When you dream about what your contact center of the future, think about these key questions:
• How can you not just solve customer problems quicker, but also build long term relationships? We need to stop using phrases like closing feedback loops or closing tickets. It implies we are done and dusted with our customer, there is a good chance, if you take that approach, they are done and dusted with you. I believe most customers complain because they care about their relationship with you; otherwise, they would not bother.
• Now is the time to work closely with other teams, particularly marketing and product. This should be facilitated by your customer experience leader but find a way to share goals as you will find that working together will expose a world of opportunity. Your contact center of the future should contribute to improving your relationship with other departments.
• How can you better surface your hard work and the outcomes associated with your enhanced utilisation of technology and better management of your workforce? You and your team of customer service professionals are critical to the business; you know this, so find a way to demonstrate how you have created growth. Increase return rates, decrease churn, harness customer feedback into a new product, and create differentiation by evolving the language you use with clients.
As a leader in customer experience and service, you have the ability to create change and enable growth. Go forth, the tools are there, the CEO is finally listening, and the customers will cheer you on as you go in to bat for them.