Fintech and Risk Management: Oil and Water Never Mix?
By Peter Deans, Chief Risk Officer, Bank of Queensland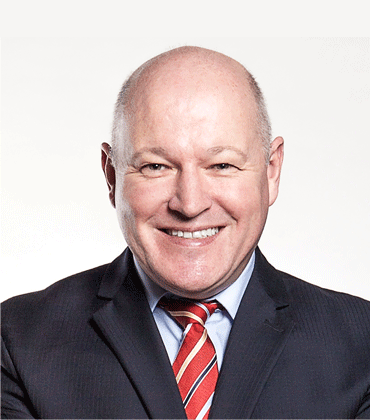 Peter Deans, Chief Risk Officer, Bank of Queensland
It is an old adage that oil and water can never be mixed. It is worth posing the question as to whether or not the worlds of fintech and risk management are like oil and water.
Fintech: A fast moving world in which established business models and practices are being challenged with new, unproven ideas; applying technologies either never used before or still under development; using algorithms and risk models that do not have long, historical time series; a willingness to spend capital and cash flow until either a business model is proven or shareholder funds are exhausted; operating outside the field of financial regulation. In general, more risk taking.
Risk Management: A slower moving world that seeks to have business practices and processes that are established, well understood and have a high degree of predictability; only entering new business lines (countries, regions, products and services) after extensive research and due diligence; seeking quantification of 'value at risk' for risk exposures;extensively testing and validating algorithms and risk models; a desire to operate within regulatory boundaries (to protect both licence to operate and reputation). In general, cautious and more risk adverse.
"The fintech sector is learning to embrace and leverage off the risk management profession"
This summary, whilst insightful into the differences, overlooks many of the shared objectives of established financial services firms and fintech firms. Both groups desire to get a business active or product to market quickly. This involves a quick turnaround of the project, minimal errors or defects, speedy regulatory approvals if required and identifying any hurdles to be overcome. In banks and other financial institutions, the risk management function plays an integral role in this.
Both firms do actually have a desire to fail fast. Even in the old world of risk aversion and minimization, new products and services were being regularly brought to market by banks and other financial institutions. Whilst naturally wanting success, a close second was a desire to fail fast if the product or service did not gain traction in the market.
The value that risk management practices can bring to the fintech community mirrors the value that these practices bring existing financial services firms. Experienced risk practitioners can build and refine credit models. They can identify potential flaws and gaps in business models- from both a strategic risk and operational risk perspective.
The same applies to regulatory matters. The fintech sector is now coming to terms with the fact that it cannot completely operate outside regulatory boundaries. This is particularly evident in peer to peer lending, payments and information/data management.
Risk managers – be it across credit risk, operational risk, or market risk – have expertise in identifying regulatory issues and mapping a path forward. The rise of the Chief Security Officer (CSO) or Chief Information Security Officer (CISO) is also a significant development in the evolution of risk management. CSOs and CISOs are now well-established risk management roles in both financial services firms and emerging fintech firms.
The value of risk management is particularly evident in the peer to peer lending space. We have seen examples of peer to peer lenders facing old world problems such as failing to accurately quantify the risk in some customer segments and misjudging funding and liquidity risks. Avoiding these pitfalls often involves adding experienced risk management personnel to identify potential risk issues and working with management to develop a risk mitigation plan. There is nothing particularly innovative in this approach – but will ensure that firms have a greater chance of meeting their strategic objectives.
Today, the fintech sector is learning to embrace and leverage off the risk management profession. As within the financial services sector, fintech firms are learning that risk management can be an effective enabler of
business success.
Meeting the financial needs of its customers, Bank of Queensland [ASX: BOQ] has been serving since 1874. With more than 200 branches across Australia, it aims to maintain a strong relationship with its customers.