Fintech: Opportunities and Challenges in APAC
By HuanKiat Seh, Co-founder and CTO, CoAssets Limited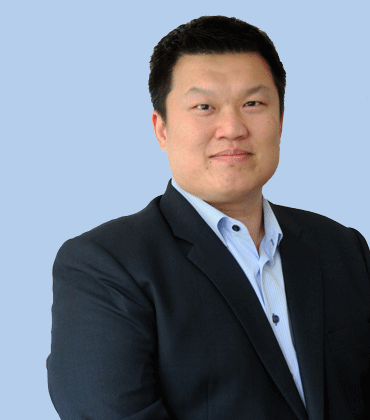 HuanKiat Seh, Co-founder and CTO, CoAssets Limited
We, consumers, no longer need to step out of our house with a physical wallet today, thanks to mobile banking and online payment applications. Business leaders like us need not go to a bank to take up a business loan. Instead, we have the option of turning to crowdfunding platforms to secure funding for new business ventures.
It is undeniable that innovation in the finance industry has transformed the way we, consumers and businesses, access financial products and services.
Silicon Valley (US) and London (UK) have long earned their title of being the global Financial Technology (Fintech) leaders, boasting a strong ecosystem that encourages Fintech developments.
However, the tables are turning.
"A key to standing out from the crowd is to effectively integrate technology into the business operations"
The Fintech sector in the Asia Pacific (APAC) region is advancing steadily. By 2020, the region's Fintech solutions and services are expected to amount to more than US$70 billion in revenue.
In fact, the APAC region presents plenty of opportunities for Fintech companies.
Opportunities for Fintech in APAC
Recent global political changes, namely Brexit and Trump's impending presidency, have stoked and spurred economic doubts in the UK and US markets. Given this uncertainty, companies and investors are beginning to place hopes on the APAC region. In 2016, APAC's Fintech sector received US$10.5 billion worth of investments. This is approximately US$ 2 billion more than Europe and US combined. This presents ample opportunities for Fintech start-ups to thrive in the region.
The Fintech landscape in APAC is also thriving mainly due to strong government support. For instance, at its inaugural Fintech Festival 2016, the Monetary Authority of Singapore rolled out a new initiative that will fund 50 percent (up to a maximum of $200,000) for promising Fintech projects based in Singapore. The Hong Kong Monetary Authority also launched a Fintech Innovation Hub in a bid to create a supportive regulatory environment for Fintech companies to flourish. With an encouraging ecosystem, coupled with strong government support, it offers plenty of opportunities for Fintech companies to launch their ideas in the APAC region.
Emerging markets in the APAC region, such as Myanmar, India and Philippines, also offer good prospects and promising opportunities for the Fintech sector. In these countries, significant segments of their population remain unbanked. In Southeast Asia alone, about 438 million people do not have a bank account. This makes it difficult for their citizens to overcome poverty and for entrepreneurs to prosper, as it is nearly impossible for them to save money or borrow capital. These countries are thus looking to Fintech start-ups to enter their markets, disrupt their finance industry, and cater to the population's latent and unmet financial needs. With the right technology innovation, Fintech companies can potentially provide non-traditional source of liquidity to consumers and businesses.
However, despite the promising opportunities, there remains challenges that Fintech companies would need to overcome in order to thrive in the APAC region.
Challenges for Fintech in APAC
Traditional financial institutions hold several advantages. They possess brand recognition, years of experience and credibility. However, Fintech, being a relatively new idea, lacks track record and awareness. As such, consumers and businesses are slow in adopting Fintech solutions.
In developed nations like Singapore for instance, only 2 percent of small and medium-sized enterprises have turned to crowdfunding platforms to access funding. In emerging markets, such as Indonesia, citizens do not understand the benefits of having a bank or do not see an advantage of saving.
Earning the trust of consumers and businesses, and increasing awareness are hence major challenges for Fintech companies in the APAC region.
Overcoming these Challenges
A key to standing out from the crowd is to effectively integrate technology into the business operations. As a crowdfunding platform, we at CoAssets understand the risk investors are taking on when investing in a start-up or new project. As such, we developed our very own Risk Assessment Model, CRAM – an automated system that analyses a company's financial and behavioural data to gain insights into the risk percentage associated with a project. This model has been tested and backtested by us on actual deals. With more data, we will be able to calculate the default risk percentage with greater accuracy. This computerised model has thus created a better structure, enabling us to gain the trust of investors.
Fintech companies must also leverage data to gain a competitive advantage. Some companies study data to predict a loan success, or identify which customers qualify for a loan. At CoAssets, we analyse an investors' data – garnered from his or her online behaviour – to understand what the next appropriate action is. If the prediction engine says that an investor is interested but for some reason is not investing, the next step for us is to give the investor a call. This has eventually, led to an improved and quicker funding process.
Fintech companies must also continuously find ways to build credibility. At CoAssets, we have a proven track record of successful projects and we are the first crowdfunding platform to have listed on the Australian Exchange. This makes us the trusted crowdfunding platform in the APAC region. Today, we are continuously looking at innovative ways to build credibility and establish our brand in the market.
Although the Fintech sector is relatively new compared to conventional financial institutions, it has grown from strength to strength in a very short time over the last three years. Governments around the region have also established regulations to embrace and better regulate this nascent sector. In 2017, the Fintech sector in APAC will witness unprecedented growth and I am excited to see what happens.