Leveraging Compliance Infrastructure Investment as a Basis for Scenario-Based Governance
By Pierre Gaudin, Senior Director, Enterprise Risk Solutions, Moody's Analytics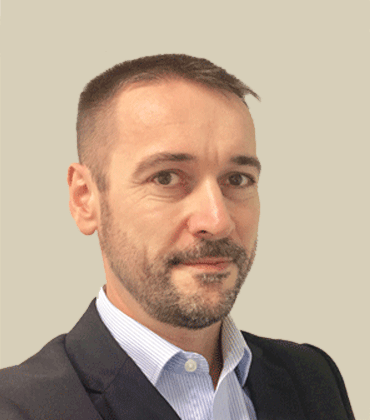 Pierre Gaudin, Senior Director, Enterprise Risk Solutions, Moody's Analytics
In recent years, Basel and IFRS implementations have highlighted how risk management practices have become an integral part of the banking industry's regulatory compliance and financial reporting framework. Working with finance and risk management departments to assist with new requirements, Moody's Analytics has taken part in more than 200 compliance projects focused on market risk, credit risk, liquidity risk, and accounting over the past decade. Moody's Analytics has also worked on the gradual transformation of data management systems, analytics computation and reporting, and the ever-increasing skill set requirement across the financial industry. This article looks at how these compliance initiatives have shaped current risk and financial measurement systems, and at where performance analysis and scenario-based governance activities are heading in the future.
"Moody's Analytics has taken part in more than 200 compliance projects focused on market risk, credit risk, liquidity risk, and accounting over the past decade"
Basel Requirements have Shaped Typical Risk Management Systems and Practices
Across most financial institutions, front office transactions have traditionally been processed within separate risk management data flows. There are three main uses of transaction data: Market Risk practices look at short-term risks relevant to the trading book; ALM/Finance practices provide mid-term banking risks and profitability analytics; and Credit Risk measures address long-term default risk and solvency of the portfolio. Overall, this leads to a consistent dataflow across the financial industry, illustrated in Diagram 1.
Diagram 1 – Typical Basel data flow silo in Financial Institutions
This structure has emerged from successive waves of regulatory implementation. The associated governance and risk management practices now leverage specialized sets of analytics, relying on specific models relevant to each class of risk and time horizon.
Basel II reinforced these silos by emphasizing credit risk practices; raising the complexity of data requirements and group-wide consolidation of granular data; and detailing every aspect of counterparty data, assets, commitments, and credit risk mitigation while other silos such as market risk and ALM saw little change. As illustrated in Diagram 2, it also required firms to create data warehouses to centralize, validate, and improve data quality controls.
Diagram 2 – Creation of data warehouse often triggered by Basel II Initiatives
Current Liquidity Monitoring and IFRS Requirements are Affecting this Infrastructure
With the Basel III regulation and IFRS9 reporting requirements, come the opportunity to rationalize the dataflow structure. The merger of ALM models with credit forecasts—relying on cash flow projections, point-in-time credit risk analysis, and contingent assets models for impairment and liquidity planning—has become part of a single scenario-based practice. This practice has reinforced the need to revisit cash flow forecast practices towards finer classifications of instruments and associated models. At the same time, IFRS9 point-in-time expected credit loss models are transforming the usual through-the-cycle approach to credit risk measurement.
As a result, as seen in the US CCAR stress testing framework, earnings-at-risk analysis is now likely to be revamped. In this framework, budgetary assumptions for balance sheet forecasts are adjusted according to macroeconomic scenario-driven demand models, expressing the propensity to achieve budget in different economic scenarios. This type of analysis can help satisfy senior stakeholders' expectations that the IFRS scenarios should be leveraged as part of an overall risk and profitability analysis process, to inform their governance decisions. With this plan in mind, tactical architecture choices can prepare the ground for such a dataflow, assembling the necessary data and forecast
model components.
The Resulting Framework can Provide a Unified Basis for Fund Transfer Pricing and Governance
On the front-office side, funds transfer pricing models can rely on both liquidity and expected credit loss analysis, and be calibrated as part of a scenario-based governance framework.
To conclude, the implementation of regulatory compliance measures over the years has led to a gradual and consistent evolution of financial institutions' risk and finance infrastructure. Along with enhancing banks' capital structure, credit-informed profitability measurement and liquidity adequacy, regulatory requirements have, at the same time, guided financial institutions to improve their data infrastructure and data quality management.
Implementing this infrastructure strategically can provide significant returns on investment. It can also give a unified view of data and risk profiles as well as behaviors for improved balance sheet forecasts, profitability analysis, and stress testing-based governance practices. At the same time, it is also important to note that front offices increasingly require immediate availability of these analytics, which the evolution of the data and processing ecosystems towards large data infrastructure is bound to support.
Founded in the year 2007, Moody's Analytics helps capital markets and credit risk management professionals globally. Headquartered in New York, U.S. the company delivers the best practices to measure and manage risks.