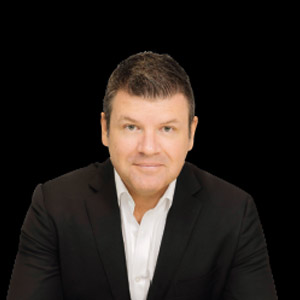 Peter Levis, General Manager
Satisfying irate customers has always been a daunting task. And with the increasing business competition, the task of adequately resolving customer queries and issues has become even more challenging. The communication skills of data center agents, along with their language fluency and accent, can either make or break a business deal. The focused engagement approach of contact centers' CRM solutions, on the other hand, is another crucial factor in understanding what customers' requirements are and solving them. However, such outdated contact center solutions are no longer enough to gratify today's millennial consumers. Many customer-facing companies are coming to realize these shortcomings of traditional contact centers, which is leading them to seek modern and more effective data center practices. Their search ends with Parkes BPO, a boutique business process outsourcing company implementing the close client collaboration (C3) approach. What sets the C3 approach apart is the underlying philosophy; "Parkes BPO is its clients' partners and not a mere solution/service provider," says Peter Levis, general manager of Parkes BPO.
In a time when many companies do not consider online marketing to be a part of conventional contact center services, Parkes BPO cements its cornerstone around digital marketing services for small and medium businesses in the debt recovery and insolvency. In terms of digital marketing services, Parkes BPO assesses and analyzes a client's website by giving utmost importance to data and making it the core of its online marketing services.
The company conducts a collaborative discussion with its clients to formulate contact center strategies that are in line with their values. In addition to its digital marketing services, Parkes BPO also provides accounting and finance, and administrative support services. While many say that business processing will die because of knowledge automation, Levis sees the advent of new technologies as a necessary means to improve organizational operations and communication. Nevertheless, he says, "We believe that human intelligence (HI) was, is, and will always remain relevant in the contact center industry."

Parkes BPO is a customer-centric contact center that carefully selects its clients, who best suit the services it has to offer and always puts the client's needs at the forefront. The company works closely and directly with its clients, where its employees function as the extension of the client's organization. Understanding their business needs and product requirements, Parkes BPO trains its employees to provide specific services, which are attuned to their overall business strategy. Additionally, the company consists of a team of young and dynamic professionals having specialized knowledge and skills suited for the client's needs. Levis, at this juncture, highlights, "To maintain the highest quality of services, we have in-house mentoring and coaching programs called the Parkes Program."

Building upon such strong capabilities, Parkes BPO has scripted multiple customer success stories. Levis narrates one such instance from the last year, wherein a particular medium-sized enterprise with offices in Australia and New Zealand was solely relying on web visits from paid Google Ads. To replace such an expensive approach, Parkes BPO stepped in and overhauled their web design and content, and enhanced their organic search by 48 percent, decreasing their paid search. Besides, Parkes BPO helped the client's website visit completions increase to 113 percent while the conversion to 82 percent. As a result, the client could reorganize their business from a labor-intensive sales company to an online sales company.

To this extent, with an aim to expand its service offering and offer all its clients affordable cost-per-unit-services, Parkes BPO is developing innovative in-house tools to ensure 100 percent productivity from its team. One such tool—Leavestar—helps clients monitor employee attendance. Additionally, for the newly-hired professionals, Parkes BPO has designed an incubation period to hone the skills they were recruited for and simultaneously cross-train them in other skills to ensure zero-to-minimal service disruption for clients in case of unforeseen circumstances. Moving ahead, the company will keep executing sound contact center strategies to enhance its service level and satisfy all the ever-evolving needs of its customers.