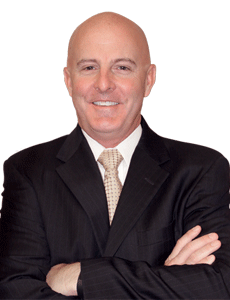 Bill Randag, President
Three years ago, Bill Randag, the President of DATAMARK Inc., began a new partnership with the City of El Paso, providing customer service for the city's 311 Customer Service Call Center. With a need to understand and disseminate detailed information from multiple city departments, the transition of processes to DATAMARK required quick assessment of as-is processes, benchmarking of call-answering speed and quality, and a robust plan for knowledge-transfer in order to ensure that El Paso citizens would not experience any drop in service. Leveraging many years of call center expertise, DATAMARK continued their streak of successful transitions and after an extremely quick 30-day transition, DATAMARK delivered the city with what Randag describes as "quick wins and quick fixes" within the first six months by enhancing speed and quality of answering citizens' calls. Next in line was the integration of omnichannel capabilities to the call center by adding a mobile app element. "We supported the city through the implementation of a new smart-phone app so that people can now report events, like potholes, via mobile app," says Randag. "It allows citizens to contribute to the cleanliness and the safety of the city in real time—something valuable to the community."
Such success stories stand as a testament to DATAMARK, a company that transforms ideas into process by putting a passionate focus on their customers, employees, and continuous growth. "Our focus on these areas results in additional opportunities, longterm partner retention, and prolonged employee tenure," says Randag. Needless to say, there is a clear rationale why many Fortune 500 companies, government agencies, and other large enterprises engage with DATAMARK for bilingual customer contact center and call center outsourcing services. DATAMARK's Business Engineering consultants apply Lean Six Sigma concepts and automated technologies to deliver customized call center outsourcing solutions that help clients achieve greater efficiency in their day-to-day customer service operations.
Process Oriented Results
Companies often go through long, arduous checklists— including communication, documentation, process maps, work instructions, metrics, and reporting—to establish successful contact center operations. With the knowledge gathered over their 27 years of experience in providing outsourced back-office services, DATAMARK resolves these impediments with ease.
The company strategically partners with clients they can grow with: "The secret to our success is to put a very high emphasis on both of our employees and customers, with a vision to grow— personally as well as organizationally," says Randag. The firm owns and operates contact centers in the U.S., Mexico, and India and has the capability to ramp up production sites at other locations, including the Philippines, China, Africa, South America, and Europe to meet their clients' requirements.
The secret to our success is to put a very high emphasis on both of our employees and customers, with a vision to grow— personally as well as organizationally
DATAMARK offers first-rate outsourced call centers with a competent business process, state-of-the-art technology, and well-trained agents. "At our core, we are a business process company and process excellence is what we strive for," says Randag. Over the years, the company has excelled in analyzing and streamlining processes for every organization they work with. As Randag says, customers today know that outsourcing can make their processes more effective with respect to cost and customer service, but "because processes are often complicated it may be difficult for our partners to comprehend the full potential of process improvement… and that's where DATAMARK's expertise can really assist."
Enhancing the Contact Center Process
As a leading call center outsourcing company, DATAMARK has the experience and expertise to assist organizations in enhancing their in-place contact center process. Outsourcing to DATAMARK allows businesses and large enterprises to craft a plan that elevates their operations to the next level. The firm specializes in customer care, inbound and outbound sales, order processing, technical support, customer relationship management, chat support, and email response.
DATAMARK puts intense focus on defining the process and the metrics, baselining the quality expectations and reporting. One method of accomplishing this is utilizing the DATAMARK PMM, their proprietary Process Migration Methodology (PMM), developed and perfected over 25 years in order to deliver seam less, on-time, and on-budget transitions. The PMM is a well documented, step-by-step process that is broken down to itemize required tasks for cross-functional teams such as Operations, Facilities, Accounting, HR, Software Engineering, IT, Quality, and Compliance. All activities are carefully coordinated by PMP-certified project managers with the help of a pre-built process-transitioning template.
This methodology helps clients overcome transition complexities that are typically associated with moving a contact center process to a new provider or location, such as communication and knowledge-transfer challenges. Throughout the transition, the PMM also ensures complete transparency between DATAMARK and their partners.

Growth through People

DATAMARK maintains a balance between growth and scalability through the combination of a controlled growth strategy and the practice of leveraging innovative technologies. "We don't take on a project that we're not an expert at, nor do we take too much on our plates," says the President. Secondly, DATAMARK invests heavily in best-in-class technologies that translate into confidence in the systems and equipment that handle their clients' business processes. "In earlier days, connecting people around the globe used to be challenging, but technology has improved to such an extent that you can actually get the immediate benefit of the brain-trust of each person," adds Randag.

"At our Core, we are a Business Process Company and Process Excellence is what we strive for"

One of the many reasons that made DATAMARK a contact center stalwart is their relentless spotlight on employees' personal growth. The firm runs an internal career path process to develop and polish the skill-set of their employees which in turn leads to longer client partnerships. DATAMARK's staff can access a cloud based tool, which allows them to perceive not just their career path but also specific learning activities assigned to them every month. Another part of this process is leadership training. Randag explains, "We conduct leadership training on a monthly basis where I spend time with team members, teaching them leadership skills, mentoring them, and helping them learn in just five years what it took me 15 years to grasp! That's my passion." This culminates into the team's ability to deliver consistency and professionalism to manage a successful call center operation and develop solutions that make outsourcing call centers, "a walk in the park."

In the future, DATAMARK plans to maintain their strategy to grow without any compromise. "We are going to look at the opportunities that come our way and select those that fit our company culture, competency, and strategy," says Randag. The firm defines its growth strategy as one that will allow them to continue providing excellent customer service to partners while also providing significant growth opportunities to their internal employees. "These two, combined with cutting edge technology will help us continue to exceed our company goals in the years come!" concludes Randag.
- Arya Williams
May 31, 2019