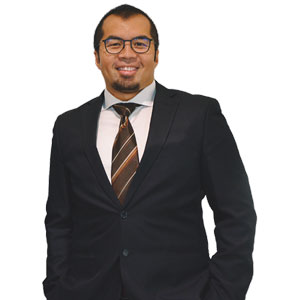 Noor Helmi, CEO
Not too long ago, companies—both big and small—had to attribute a large portion of their budget to buying technical equipment and hiring the right talent to manage the IT infrastructure. While this approach helped them achieve their short-term goals, they had to invest heavily and frequently in upgrading their infrastructure to meet future project requirements. Given the pace of change in IT and business ecosystems, the traditional strategies do not cut anymore today! The present-day scenario requires organizations to be on their toes round the clock, and for this, they should adopt shared services and outsourcing (SSO) services model so that they could continue to focus on their core business. However, the market is awash with countless SSO vendors and often, enterprises, perplexed, decide on the vendor whose strategies don't align their clients' organizational goals. Enter IX Global Services from Malaysia.
Basking at the intersection of strategy, creativity, and technology, IX Global is breaking the norm by finding the common ground between outsourcing and shared services. As cost and control are top priority for most organizations today, companies often struggle to make a choice between outsourcing and shared services. While outsourcing is apt for cost reduction and organizational change, shared services is a perfect model for enterprises aiming for more control. They need a 'hybrid' model to meet their collective as well as departmental goals. IX Global blends the advantages of both to provide its global clients with best-in-class outsourcing of comprehensive connectivity and managed ICT services.
IX Global has top talent, including engineers— registered with professional bodies such as the Institution of Electrical & Electronics Engineer (IEEE) the U.S., Institution of Engineers Malaysia (IEM), Malaysian Board of Technologist (MBOT)— who bring high-level SSO expertise. Unlike other vendors, IX Global does not approach its clients with a typical technical services package along with the equipment. Instead, it allows them to choose the services they like to avail, and the company accordingly customizes them to their needs.
Basking at the intersection of strategy, creativity and technology, IX Global Services is breaking the norm by proliferating its business case, finding the common grounds between outsourcing and shared services
Providing reliable on-site technical support, especially at remote locations, can prove to be a challenging endeavor. However, that is the area where IX Global service stands out to make a compelling difference. IX Global offers on-site technical support management for their clients with a global presence coupled with a very strong Service Level Agreement (SLA), and customers spread across the world. Combining its managed services with IT outsourcing, the company offers its proprietary global remote technical support. IX Global's IT outsourcing services encompass call center services, payroll and transaction processing, and supply chain management. The company resourcefully handles all IT-related aspects of the client, enabling them to focus on their business processes.
Tracing the milestones through the company's timeline, the CEO of IX Global Services, Noor Helmi recollects a specific instance with a global telecommunications company that lacked skilled human resources for their data centers. By providing the client with exclusive data center support and maintaining its customer network, IX Global created a virtual IT department for them.
Trusted by customers worldwide, IX Global caters to several industries, including IT, Education, Banking & Finance, FMCG, and Oil & Gas, among others. Having drawn an expansion blueprint, Helmi shares his vision of expanding and venturing into countries like Indonesia, Thailand, Myanmar, Philippines and Singapore. While its future plans are indicative of creating a new platform-based project in the near future intertwined with digitization and automation, "IX Global's prime focus nevertheless remains on harnessing the true potential of both managed and shared services that have earned the company a high reputation in the market."