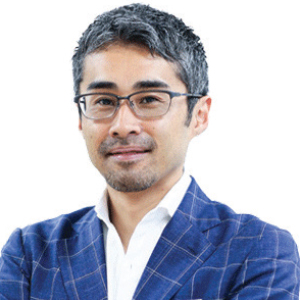 Shingo Suzuki, Owner
The recent challenging times in the wake of the coronavirus outbreak has put many companies between a rock and hard place when it comes to dealing with labor shortages. Against this backdrop, teleworking can be the solution organizations are seeking. With none of the distractions from a traditional office setting, teleworking boosts employee efficiency. It also allows employees to retain more of their time in the day and adjust to their personal mental and physical well-being needs that optimize productivity. Despite these benefits, many organizations take a step backward when it comes to implementing telework as it's still believed that employees will be more productive within the traditional office environment rather than working remotely. With a vision to innovate the way of working in Japan and the world through new techniques, IMACREA believes in investing in a work style that supports the lifestyle of each employee.
Established in 2007, IMACREA is a B2B firm located in Japan that deals with services such as outbound telemarketing, lead generation, lead nurturing and strategy creation. In 2011, the company introduced telework and currently it holds 50,000 teleworkers from all over the world. "By changing the way, we work, we will create a society in which each individual can shine. Also, we will work to provide services and create systems that utilize telework," says Shingo Suzuki, Owner of IMACREA.
By changing the way, we work, we will create a society in which each individual can shine. Also, we will work to provide services and create systems that utilize telework
IMACREA's suite of services can be broadly sundered into three categories: marketing, outsourcing and consulting. Marketing mostly consists of telemarketing for lead generation and lead nurturing for analyzing potential leads and maintaining customer relationships. The following category falls under IMACREA's outsourcing services. This includes inbound and outbound call center services and sales support. The final category is consultation assisting of the clients in business ventures, marketing strategies and human resources.
When it comes to consultation assisting, IMACREA provides telework introduction support and telework environment construction. Implementing telework is not as easy as it seems to be as there are certain things employers need to understand before deploying it. This is where IMACREA carves out a niche for itself as it fully supports employers with telework installation in six simple steps. The first step of the process is knowing the purpose of setting up teleworking; the next step deals with understanding the situation of the organization and what all is required to implement telework. Assessing the condition of the client's organization, IMACREA prepares the system, rules and knowledge for the necessary environment and introduces telework to a batch of employees for testing. Lastly, IMACREA will identify the loopholes that were not visible during the implementation process and continue to improve the issues.
Further, IMACREA also proposes and provides various information centered on laws and system, and conducts training to promote telework for each company according to the business format and work content. IMACREA provides level-specific training that can be categorized into three levels of training programs. The initial course of training is specifically for the management as its essential for the management to grasp the telework process and understand the precautionary measures that needs to be adopted against leakage of confidential information and personal information. IMACREA also inculcates remote communication techniques that help individuals to adapt telework quite smoothly.
For the future, IMACREA plans to expand across the globe and change the work culture that fits the employees of all stature.