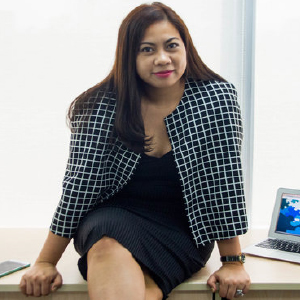 Erwin Manansala, President
The Filipino BPO industry has grown exponentially in recent years, and it is projected to expand further. This expansion can be credited to the quality of services the industry is providing and the work ethic of the employees. At present, in the Philippines, BPOs engage over 1.2 million employees. Companies established in the U.S. are the eminent user of BPO services in the Philippines. They hold almost 60 percent of all BPO services provided. Australian companies are the second largest, followed by the United Kingdom. English speaking clients have led the way in outsourcing their business services, back-office services, and contact centers. Emerging from one of the meccas for BPO is PuzzleBox BPO, Inc., a customer-centric, professional, adapted, and innovating BPO services and solutions partner.
PuzzleBox BPO is an outsourced solutions specialist delivering world-class services at globally competitive investments, serving local and international clients alike. The company takes pride in being one of the Philippine Economic Zone Authority (PEZA) accredited company specializing in digital customer support and solutions. "We aim to be the top mind in outsourcing and develop a company that brings out the best of the people," states Erwin Manansala, President of PuzzleBox BPO.
Besides, the company also offers a 24x7 guaranteed service for its clients and holds trained outsourcing specialists. Keeping in mind the security aspect, PuzzleBox BPO provides a fully secured network and 100 percent compliance on the confidentiality of client data.
We aim to be the top mind in outsourcing and develop a company that brings out the best of the people
For most of the clients, the biggest challenge is to find the right partner when it comes to business outsourcing. With PuzzleBox BPO, clients can comfortably relax after outsourcing their business as it's tough to find a partner with such varied offerings. PuzzleBox BPO offers a number of services like customer support, game, and web design, social community management, and many more. Customer support includes round the clock voice and nonvoice support, website management, technical support management, and live chat. These services are available in English and other languages also.
Similarly, PuzzleBox BPO also supports and designs the overall social media for its clients that includes digital strategy, social media moderation, and monitoring, content management, and live social media event coverage. As social media plays the most crucial role for any company operating across the globe, it goes without saying that clients should be well aware of their competitor's move and industry trends. The company helps its clients with brand analytics, brand monitoring, and trend scanning. These extraordinary services set PuzzleBox BPO apart from the competition.
Unlike other BPO agencies, PuzzleBox BPO leads the way by opening a channel of communication with its customers. More contrasting areas for the company lie in its experience to work with international clients from day one. Other than the services mentioned above, PuzzleBox BPO offers game design and development, e-blast system and management, domain registration, IT, and marketing consultancy. Making use of its skilled employees, PuzzleBox BPO has built a prominent mark in the field of BPO and promises to serve its clients more efficiently in the upcoming days.